Mr. Sanjeev Kubakaddi M.Tech
Sanjeev is a successful entrepreneur representing the aspirations of a new emerging and challenging India.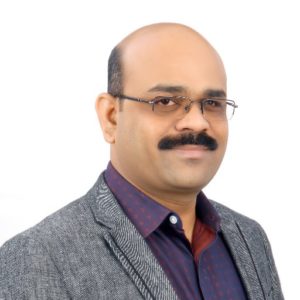 Frontiers do not daunt this new breed of entrepreneurs; they appear to them as invitations for a newer ascent, a more arduous climb, a mightier push. These invitations appear to them as rewards themselves. Sanjeev comes from a humble background, born and brought up in a village in Northern Karnataka. He is constantly aware of the work that needs to be done to bring prosperity to villages such as his and this helps keep his feet firmly on the ground while the mind goes on to conquer newer zeniths. His hard work has been recognized by the Economic Development Forum, New Delhi and it has awarded him the Rashtriya Udyog Ratan award in the year 2012. He is also the recipient of Mother Theresa Excellence Award 2013 presented by Integrated Council for Socio-Economic Progress. Sanjeev's biography is included in Marquis Who's Who in the World 2014 (31st Edition)
In the course of more than 16 years in Industry and Academia, brought to his sharp focus, the need to bridge the wide gap between Industry expectations and Academics. ITIE Knowledge Solutions was conceived with the aim of bridging the gap. It has been serving the cause of both Industry and Academia since 2006, in that, more than five thousand students; faculty and professionals from 14 countries have been trained on various domains & tools. The Biomedical Data Acquisition System iMedilogger is a multichannel multi-parameter data acquisition system developed by itie and it has found wide acceptance in research and development organizations and academia. It has kept excellent relations with its clientele which include among others: TATA Steel, Infosys Technologies, General Motors, Goodrich Aerospace India, HCL, PT Len Industri (Indonesia), Squarehoop (UK). For more details, you may visit www.itie.in.
Sanjeev has been active in the Industry and Academia and has always strived to be in the forefront. As the founder of itie Knowledge Solutions, he has been successful in making the company a trusted name in academia and industry for training and solutions in Biomedical Signal Processing, Medical Image processing, Digital Signal Processing, Control System Modelling for Automotive and Aerospace using popular tools like MATLAB®, SIMULINK®, LabVIEW™ and Texas Instruments DSPs. He is on the governing councils of many academic institutions. He is a nominated Academic Council member of the Bangalore University.
In the past, he has worked in reputed organizations namely Indian Institute of Technology (IIT) Delhi, Symphony Services & Novatium Solutions and contributed significantly.
Sanjeev holds an M. Tech degree from Vishveshvaraiah Technological University, Karnataka in which he had secured the 3rd Rank. He is an active member of IEEE and many other professional organizations and groups and has authored many international peer-reviewed papers and given presentations in various conferences of repute. Sanjeev is renowned trainer in the area of Digital Signal Processing (DSP), Image Processing, Biomedical and Control System.
Sanjeev Kubakaddi has been nominated as Member, Executive Council of VTU by His Excellency the Governor of Karnataka and Member, Board of Governors, IIM Bodhgaya by MHRD, Govt. of India
Please download Mr. Sanjeev Kubakaddi Full Profile Sanjeev_Profile_2017
---
Advisory Team
Dr. R. B. Bhatt BE, ME, PhD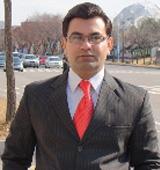 Dr. Bhatt is an alumni of Indian Institute of Technology Delhi, INDIA. Dr. Bhatt is an excellent communicator, consultant, educator, and Mentor and Co-Founder of itie Knowledge Solutions, India. His domain expertise are in the areas of Pattern Classification and Regression, Soft Computing, Data mining, and Information Technology for Education. He holds expertise in MATLAB-based product and application specific toolbox development. He has published several research papers in reputed journals and conferences. Currently he is handling business development road map and consultancy services of itie Knowledge Solutions, India.
---
Dr. Rajeev Yadav, PhD, Member: IEEE and CMBES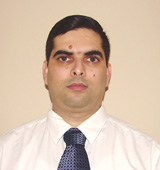 Dr. Yadav received his Ph.D. degree in Electrical Engineering at the Concordia University, Montreal, Canada. He is an excellent mentor, motivator and co-founder of itie Knowledge Solutions, India. He encapsulates 9+ years of experience in the field of biomedical signal processing and pattern recognitions at various organizations within India (C-DAC, AIIMS, and IIT Delhi) as well as abroad (Concordia University, Montreal, Canada; Carleton University, Ottawa, Canada; Ottawa University, Canada; Oregon Health and Science University, Portland, USA; and Wayne State University, School of Medicine, Detroit, USA). He had mentored many undergraduate and graduate students (master's and doctoral candidates), and published several research articles in peer reviewed journals and conferences. His research interests include biomedical signal processing and pattern recognition with emphasis on their application to neural signals for critical care and neuroscience research, and neural prosthesis.
---
U Rajendra Acharya, PhD, DEng
U Rajendra Acharya, PhD, DEng is a faculty in biomedical engineering, Ngee Ann Polytechnic, Singapore. He is also adjunct professor at the University of Malaya, Malaysia, adjunct faculty, at Singapore Institute of Technology – University of Glasgow, Singapore, and associate faculty at Singapore Institute of Management University, Singapore. He received his Ph.D. from National Institute of Technology Karnataka, Surathkal, India and DEng from Chiba University, Japan. He has published more than 270 papers, including 229 papers in refereed international SCI-IF (Science Citation Index- Impact Factor) journals, as well as international conference proceedings (42),  and books (16). The h-index of Dr. Acharya's work in SCOPUS is 30 without self-citations. He has worked on various funded projects with grants worth more than  2million SGD. He is an editorial board member of many journals, and has served as Guest Editor for numerous journals. His major interests are biomedical signal processing, bio-imaging, data mining, visualization and biophysics for improved healthcare design, delivery and therapy.
---
Dr. Sri Krishnan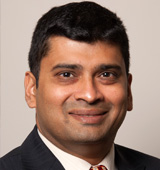 Dr. Sri Krishnan is a dedicated academic leader, an accomplished researcher and an experienced administrator. He joined Ryerson in 1999 as an assistant professor in Electrical and Computer Engineering, and has held the positions of assistant chair, graduate program director and chair. He was appointed associate dean (research, development and graduate programs) in 2011, and became interim dean in 2013. Dr. Krishnan was instrumental in founding Ryerson's undergraduate degree program in biomedical engineering, the first of its kind in Canada. He oversaw the launch of several new program options in electrical engineering, and fostered numerous international collaborations and industry partnerships. Under his direction, the PhD program in electrical and computer engineering was launched, and he played a pivotal role in establishing the faculty's Research and Innovation Office (RiO).
Dr. Krishnan's research expertise is in biomedical signal processing. He holds one US patent and has published nearly 220 papers in refereed journals and conferences. An active collaborator with clinicians, industries and researchers, Dr. Krishnan has attracted significant research funding from many of Canada's most prominent agencies, and holds a prestigious Canada Research Chair in Biomedical Signal Analysis. In addition, he is actively engaged in graduate student training and supervision. He holds a BEng in Electronics and Communication Engineering from Anna University in Chennai, India, and an MSc and PhD in Electrical and Computer Engineering from the University of Calgary.
Dr. Krishnan is a registered Professional Engineer in Ontario, and a senior member of the Institute of Electrical and Electronics Engineers (IEEE).  Dr. Krishnan has been the recipient of several prestigious awards including the Ryerson-Sarwan Sahota Distinguished Scholar Award in 2011, the Ontario Research Innovation Award from Biodiscovery Toronto in 2008, and the Canadian Engineers' Young Engineer Achievement Award from Engineers' Canada in 2007.
---
Mr. Atit Patel, MBCS CIPT
Atit Patel is Member of British Computer Society (MBCS) and Chartered Information Technology Practitioner (CITP) with over two decades of experience in the Information Technology (IT) and Communications Service Providers (CSP) industries gained internationally. Atit specialises in complex IT and communications systems, he is experienced in managing complex and consultative sales situations with good technical and commercial awareness and is able work hands-on on solution designs and commercial proposals. Since 2002, as an independent consultant, Atit has worked with many leading global Software Vendors, Systems Integrators, Operators and Infrastructure Vendors these includes Telefonica O2, Vodafone, MatrixOne, Inc., Marconi plc., BT Group, Ericsson, Accenture, Cap Gemini and Nokia.
Atit is also the founder of a Square Hoop Ltd, a start-up company specializing software and services company in the field of CSP industry. He is based in London, United Kingdom.
---
Mr. Jailendra Kumar, Entrepreneur, Mentor and Business Leader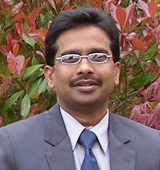 Jailendra is an entrepreneur, mentor and business leader. With a strong background in technology and business management, he has worked in numerous engineering disciplines – Computing, Communication, Semiconductors, Robotics, Aeronautics, etc. that make him a well-rounded technologist and an able business manager. Most recently at BAE Systems, his role was to promote technology innovation in India, bringing together industrial, government and academic partners in development of cutting-edge capability within India.
With over two decades of experience in developing and deploying technology for large multidisciplinary systems as well as handheld digital intelligent devices, Jailendra has a track record of starting new business throughout his career. He has set up the India Development Centre for Samsung Electronics System LSI division and headed it for over four years before co-founding Solex Semiconductor along with technocrats from Silicon Valley. During his time at Samsung, India centre created a number of technology solutions and product prototypes that were showcased at prestigious trade shows. Before joining Samsung, Jailendra worked for Philips Semiconductor, setting up an interconnectivity competence centre at Bangalore. Prior to Philips, he worked for over a decade at the Defence Research and Development Organization and Indian Space Research Organization on new technology frontiers.
Jailendra has a Master's degree in Technology from Indian Institute of Technology, Bombay and a Master's degree in Business from Fuqua School of Business, Duke University, North Carolina, USA. He is a Senior Member of IEEE, USA and the Fellow of the Institution of Electronics and Telecommunication Engineers (IETE), India. His biographee appears in Marquis Who's Who in World since 2010.